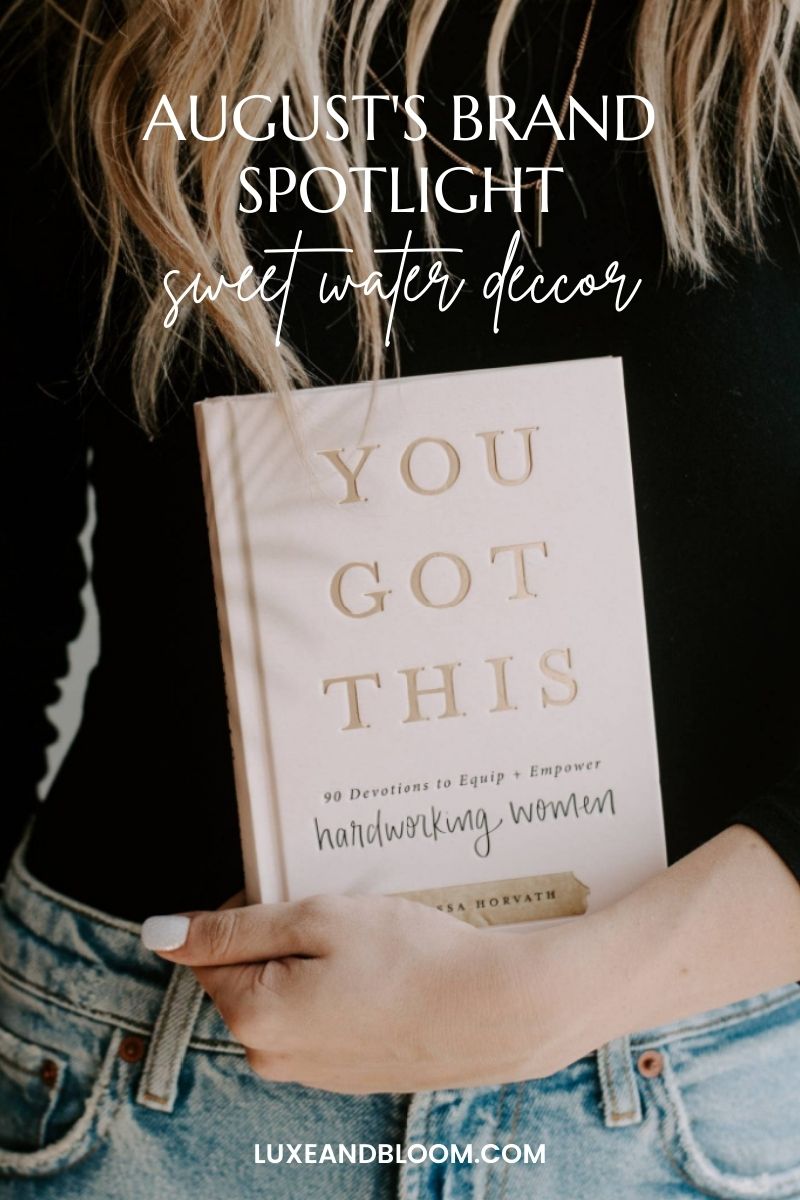 When you buy from Luxe & Bloom, you are helping support multiple small businesses at once. We believe that when you purchase from a small business, your dollar goes further & has the ability to change lives. That's why each month we highlight a different brand from our shop and what makes them so amazing.
This month's brand to know is Sweet Water Decor. Sweet Water Decor is a motivational + inspirational brand that designs hand lettered coffee mugs, Made in USA candles, home decor and more!
Their Owner + Designer Melissa hand letters and designs each item at SWD. In their Pittsburgh, PA candle factory, they hand-pour gluten, lead, and phthalate free candles. All of their candles are made from high quality fragrance oil and a soy based Kosher wax. Many scents even contain essential oils!
They recently even came out with a women's devotional, which we absolutely love! It's so easy for women to get wrapped up in all that we do and forget who God created us to be. We all need encouragement and grace to meet the demands life puts on us. This 90-day devotional helps women de-stress by focusing on how we're blessed. Each entry reminds us to tap into God's strength, and learn to accept ourselves as God's unique creations designed for a unique purpose. Each devotion begins with a Scripture passage followed by an inspirational message to challenge and encourage women in their work, lives, and faith.
Sweet Water Decor can be found in our pre-curated gift boxes, as well as our "Create Your Own" section. Check them out below!