Frequently asked questions
Where do you ship?

We currently ship to anywhere in the United States.
How long will it take my gift to ship?

Luxe & Bloom gifts ship within 1-2 business days. If you choose expedited shipping, we will ship as soon as possible.

It is very important to us that your gifts arrive on time. However, once we drop your order off at UPS, it is out of our control, and we are not responsible for courier delays. 

*Please keep in mind when choosing expedited shipping, that the courier means business days. Weekend delivery is not available, even if it is listed at checkout. Orders placed on Saturday & Sunday will ship on Monday. 
Where do I include what I want hand written in my card?

You will be able to include a message in the box on the product page before you add your curated gift box to your cart. If you are building your own gift, you can add the message to whichever card you choose in our "Cards" section before adding it to your cart.
Do you do corporate/ client gifts?

Yes we do! We would love to work with you to design the perfect gift for your needs! Just email us at hello@luxeandbloom.com to get started!
Can I add a gift item to a pre curated gift box?

Absolutely! (as long as it will fit) Add both the curated gift box, and the gift item to your cart & we will make sure that it gets included in your gift. 

If you are unsure whether or not it will fit, you can always reach out to us via our chat box in the bottom right hand corner of the screen, or email us at hello@luxeandbloom.com.
Returns & Exchanges

We take great care to make sure that your gift arrives looking great. If your gift arrives damaged from shipping, let us know and we will make it right. Otherwise, due to the time and love that we put into each gift, all sales are final.
Is the Free Shipping over $100 good on any order?

The free shipping promo is good on any order going to the same address. Orders going to multiple addresses will need to pay regular shipping rates.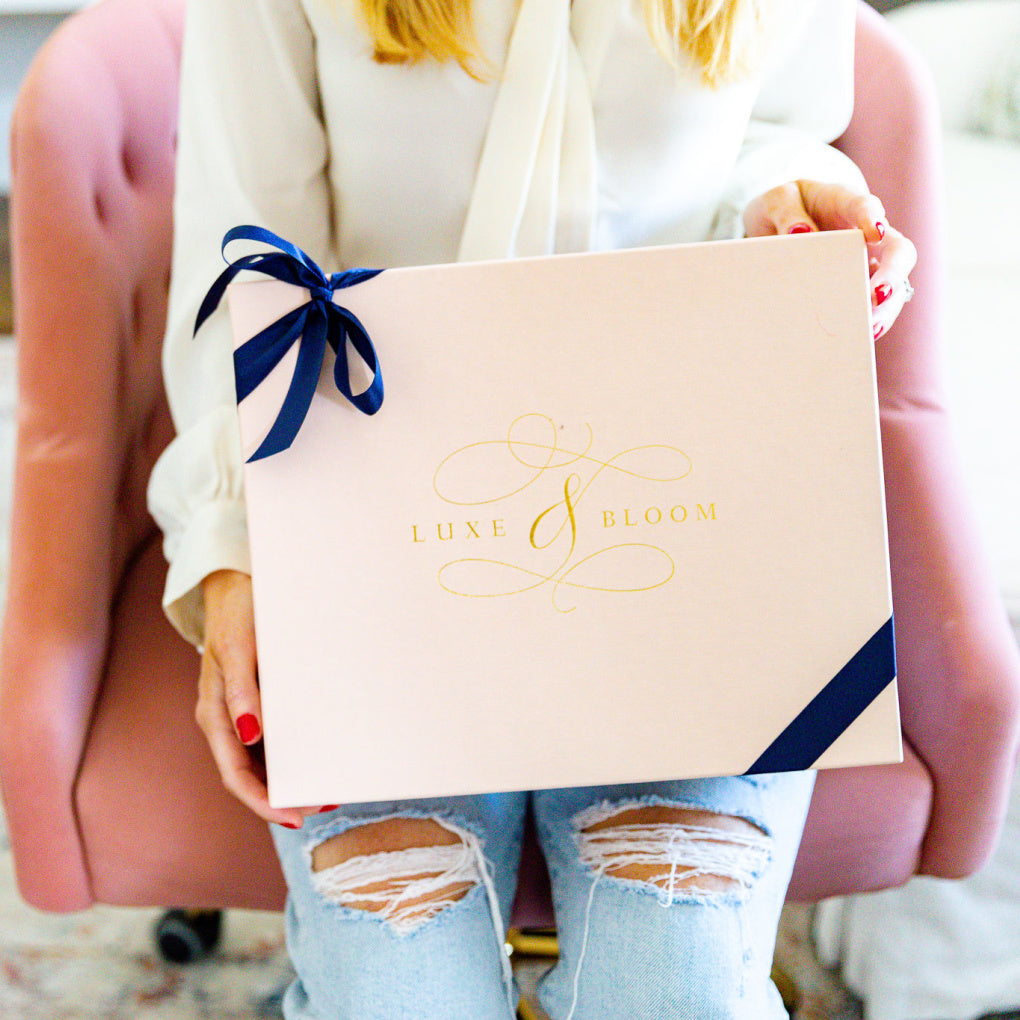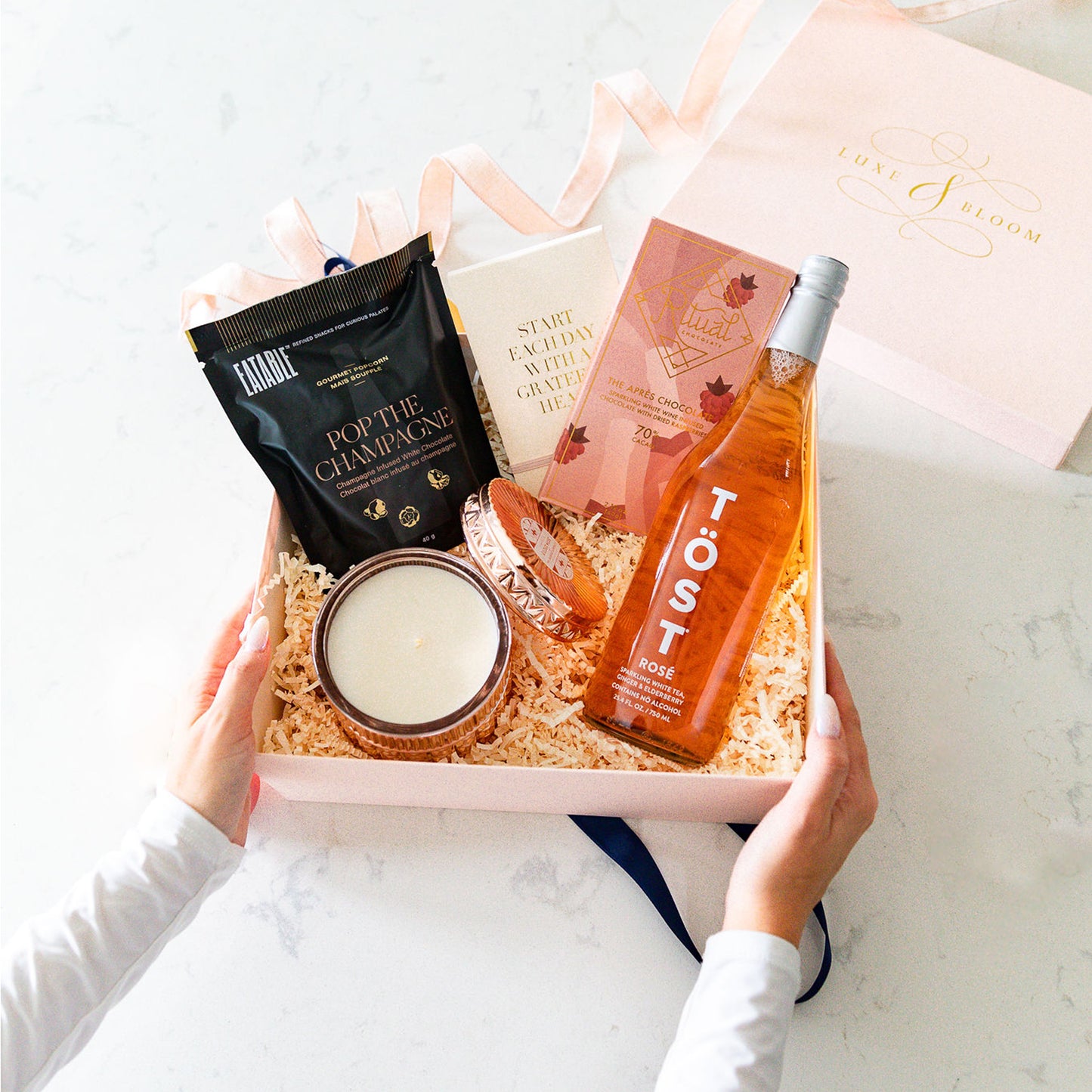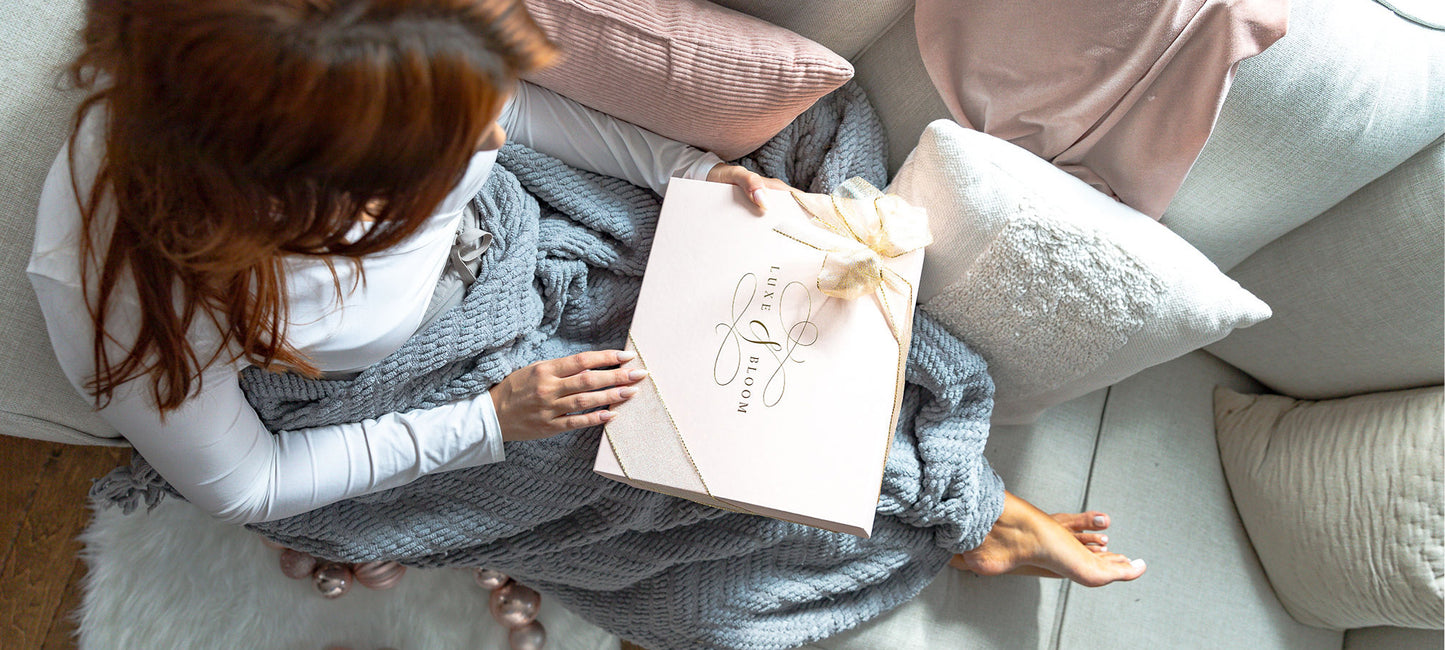 Ready to gift gorgeously?
If we can answer any further questions, please use the chat feature in the bottom right hand corner and we would be happy to assist you!
What our customers have to say...
"When I opened the box & saw the quality of your gift, the handwritten card, the extra touches…I was floored. It's so hard to find great quality nowadays. To find a company that puts this much effort into the staging of a gift is just amazing."
-Connie