Need help with an order, have questions or need 
to place a larger order for
wedding, corporate, or client gifts? Send us a message and we will get back with you within the next 1-2 business days.
Gift Gorgeously
Shop our selection of thoughtfully curated luxury gift boxes.
With Luxe & Bloom, you don't have to worry about scrambling to find the perfect gift – we do all the work for you! We are all about the details, which is why we take our time preparing each gift, so each unboxing is a major wow moment.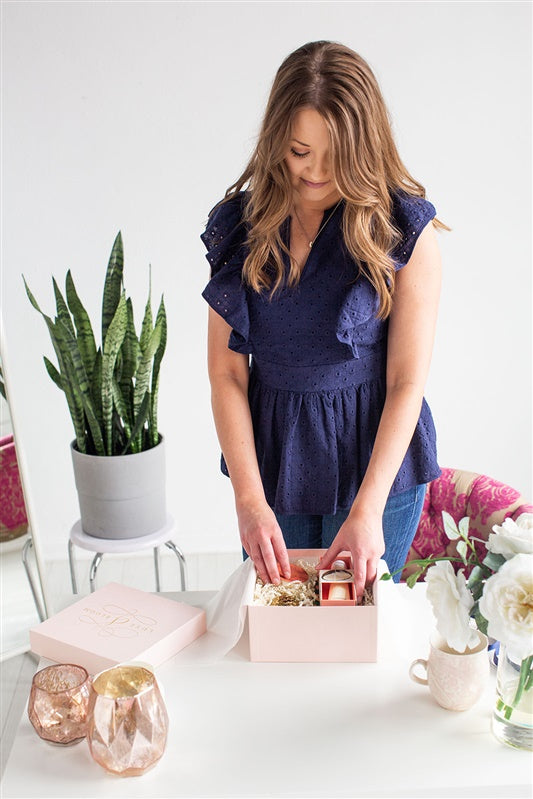 Prefer something a little more custom?
Want something a little more personalized?
Choose from our carefully curated selection of gift items to create your own custom gift box in just a few clicks.