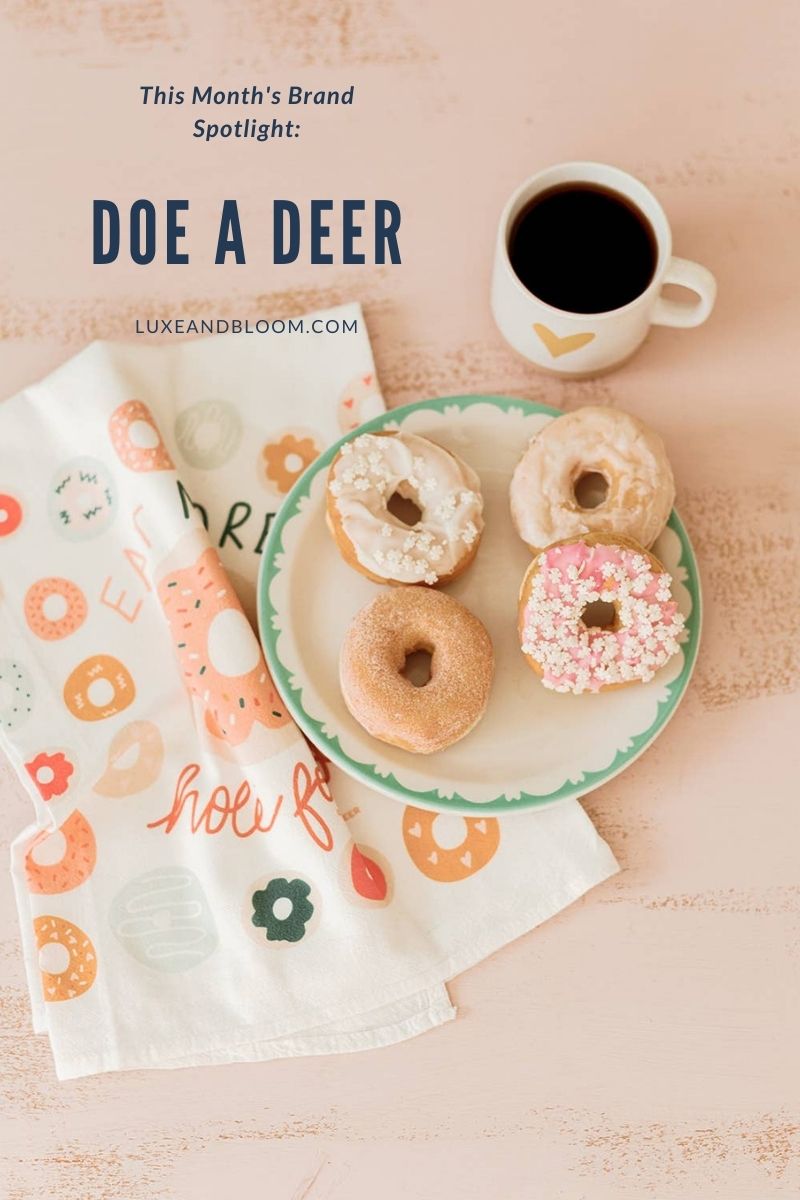 When you buy from Luxe & Bloom, you are helping support multiple small businesses at once. Each product in our gift boxes is carefully & thoughtfully sourced from our favorite small businesses. We believe that when you purchase from a small business, your dollar goes further & has the ability to change lives. That's why each month we will be highlighting a different brand from our shop and what makes them so amazing.


This month's brand to know is Doe A Deer Designs. Doe A Deer creates hand drawn flour sack towels & other home + kitchen goods. Located in a small town in central Iowa, all of her designs are designed to brighten your home, uplift your spirit, and make for the best, most thoughtful gifts. Owner & Designer, Regan, believes that all women should feel empowered to chase after their dreams, no matter how big! That's why all of her products center around uplifting and motivational sayings that are made to bring a smile to your face and keep you feelin' inspired.


You can find their bright & fun designs in several of our curated gift boxes, as well as our Create Your Own Section! Check them out below!
I apologize if a certain 80's song is now stuck in your head… I'm right there with you!