February's Brand Spotlight: Compartés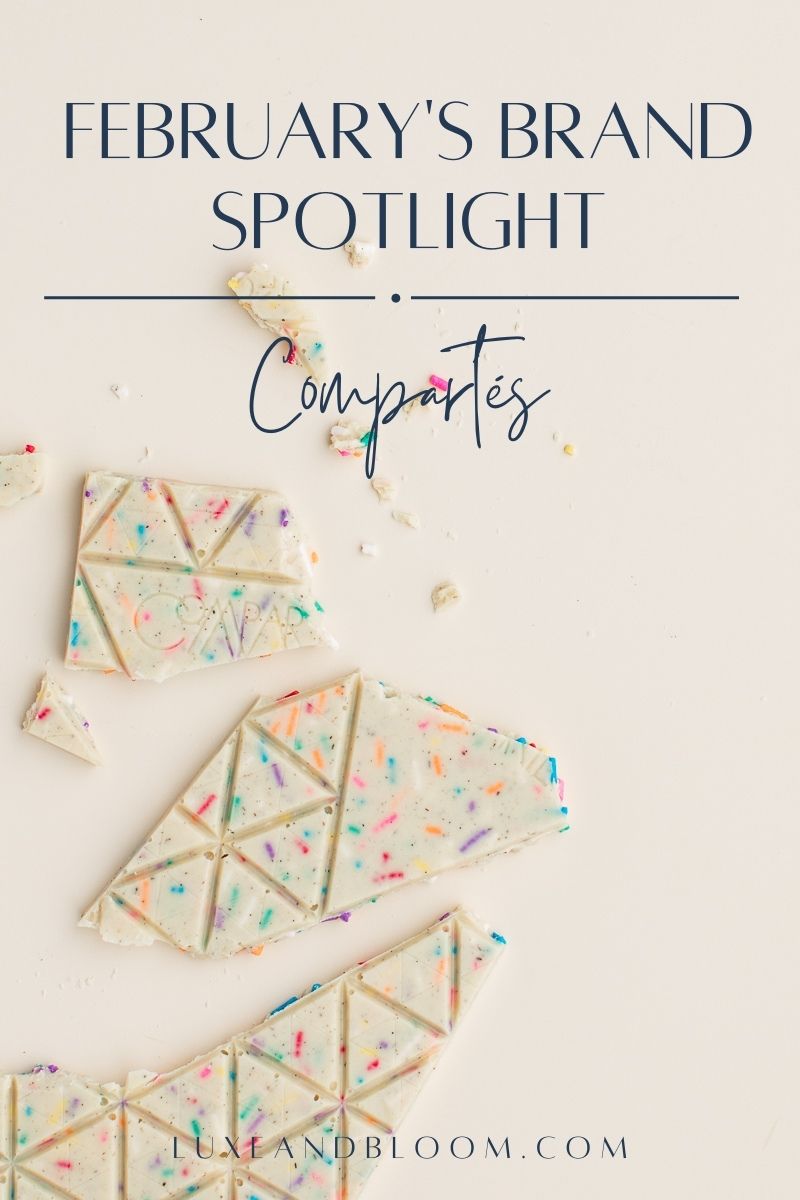 W

hen you buy from Luxe & Bloom, you are helping support multiple small businesses at once. We believe that when you purchase from a small business, your dollar goes further & has the ability to change lives. That's why each month we will be highlighting a different brand from our shop and what makes them so amazing.
This month's brand spotlight is a sweet one! February is the month of love…and chocolate! So, it's only fitting that this month's brand to know is Compartés. Compartés handmade chocolate bars are unlike any other chocolates in the world. 
A Los Angeles tradition for over 70 years, there's no skimping on ALL the best parts...their bars are filled with a decadent array of fresh ingredients: textured chunks of donuts, from only the best donut shops in LA for the Donuts & Coffee bars, crunchy cereal & sweet marshmallows crumbled into the Cereal Bowl bar, German Chocolate Cake bursting with chunks of homemade German chocolate cake, tons of pecans, coconut, and German Chocolate icing...
You know we're all about the details here at Luxe & Bloom - and the rich gourmet indulgence of Compartés bars is a flavor and chocolate experience that can be found nowhere else.  
And I mean how adorable is that packaging?? 
Oprah herself has designated Compartés chocolates as her Favorite Thing seven times, calling them a "hit of instant bliss", and to this day Compartés stands crowned as the only chocolate to ever receive a perfect score from Bon Appetit Magazine.
You can find their delicious chocolate bars in several of our curated gift boxes, as well as our Create Your Own Section! Click the button below to send someone some "instant bliss"!