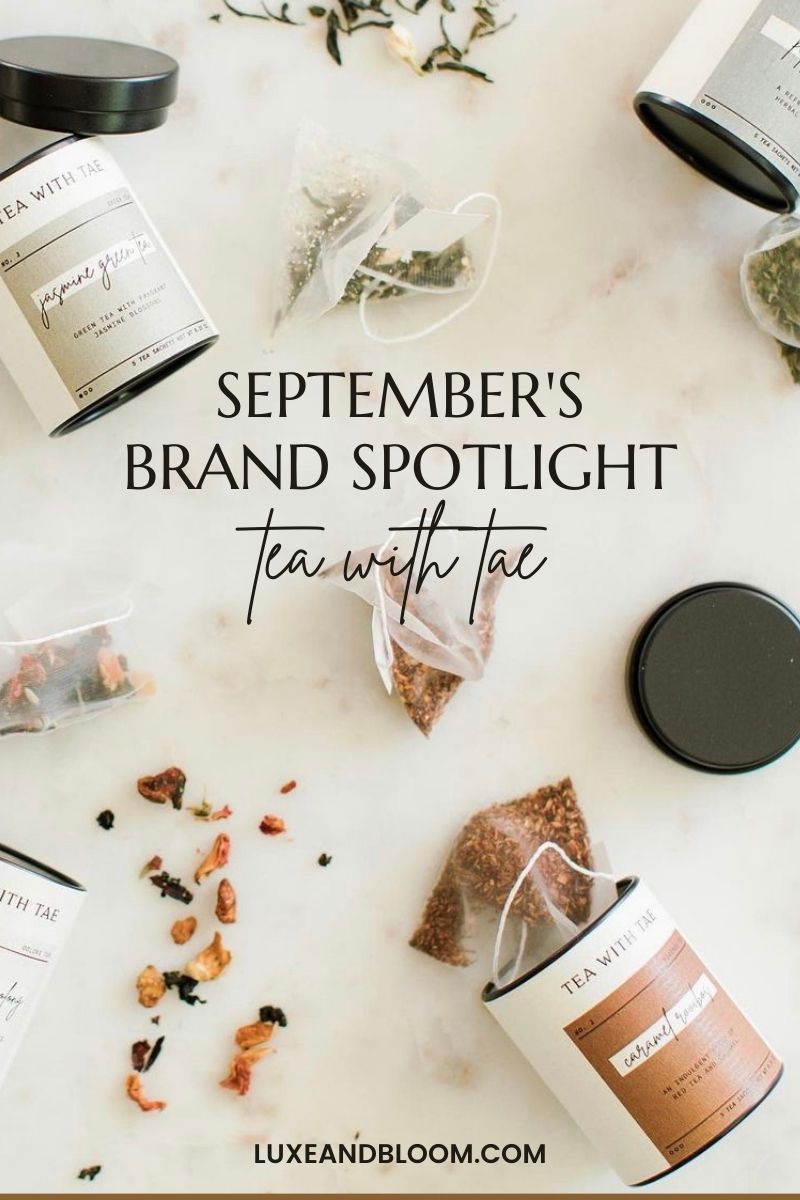 When you buy from Luxe & Bloom, you are actually helping support multiple small businesses at once. We believe that when you purchase from a small business, your dollar goes further & has the ability to make a huge difference. That's why each month we highlight a different brand from our curated gift boxes and what makes them so amazing.
This month's brand to know is Tea With Tae. Tea With Tae is a woman-founded & owned company that emphasizes the beauty and importance of bringing people together over a quality cup of tea. 
To guarantee quality and sophisticated flavor in every sachet, they work closely with a custom tea blender who sources their tea from incredible tea estates all around the world, from the stunning island country of Sri Lanka to the beautiful tea farms of central China to the Cederberg Mountains of South Africa. The tea leaves they use are carefully curated at every turn.
Tea is good for your health, good for your mind, and good for your soul. But owner & founder Tae believes that beyond the great tastes and obvious health benefits, tea is special because it brings people together and makes people happy. Which we could all use a little more of, am I right?
You can find their delicious teas in several of our curated gift boxes, as well as our create your own gift box section!