How To Use Client Gifts To Elevate Your Brand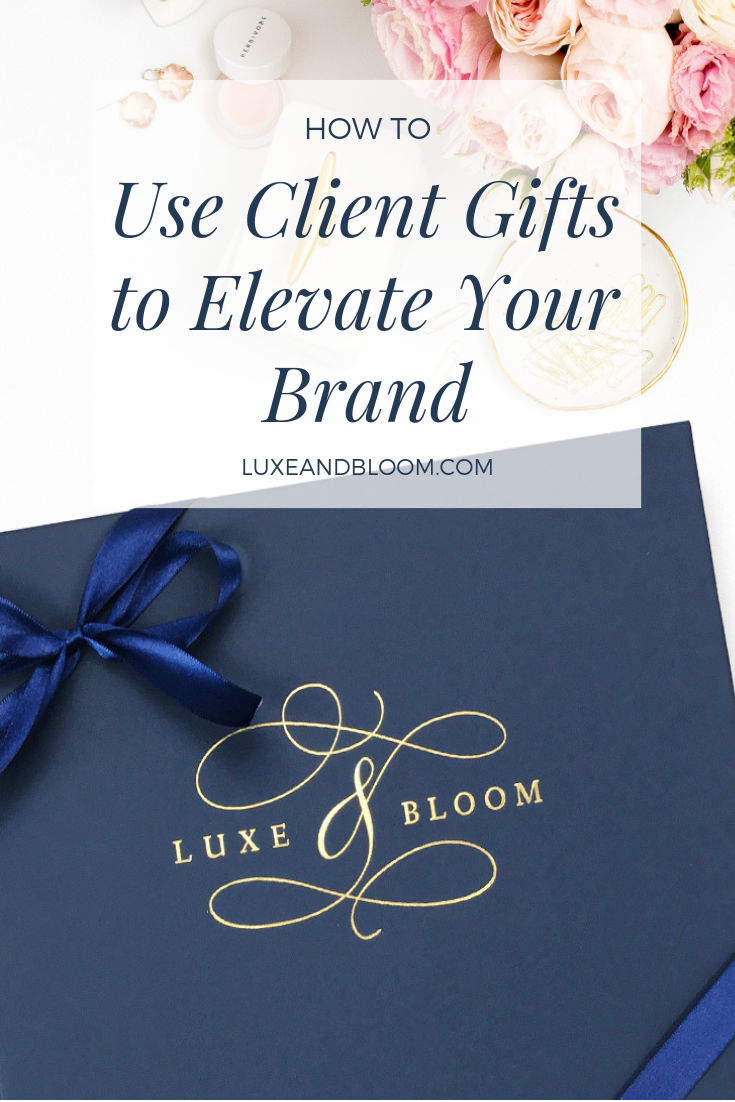 Whether you're a photographer, a graphic designer, a realtor, or a small business owner...you know one thing to be true. People have more choices than ever when it comes to companies and services.
How do you stand out from the crowd? What sets your business apart from the others?
How do you keep your customers talking about you, recommending you to their friends, and coming back to use your services again and again?
The first step is obviously to wow them with the job that you do! Which you will...because you're the best at what you do. But what happens after that?
An amazing client gift is a great way to elevate your brand, leave a lasting impression, and show your customers just how much you value their business. A well-designed gift is a great tool to help show your clients the love and leave them over-the-top thrilled that they hired YOU above everyone else.
At Luxe & Bloom we'd love to help you do just that. You can choose from our assortment of pre-curated gifts, or reach out to us to create something a little more custom to your brand. We'd love to help your business Gift Gorgeously.
Shop Our Pre-Curated Gift Boxes or email us at hello@luxeandbloom.com to get started.