Our Top 3 Picks For Mother's Day Gifts: Unique Ideas She'll Love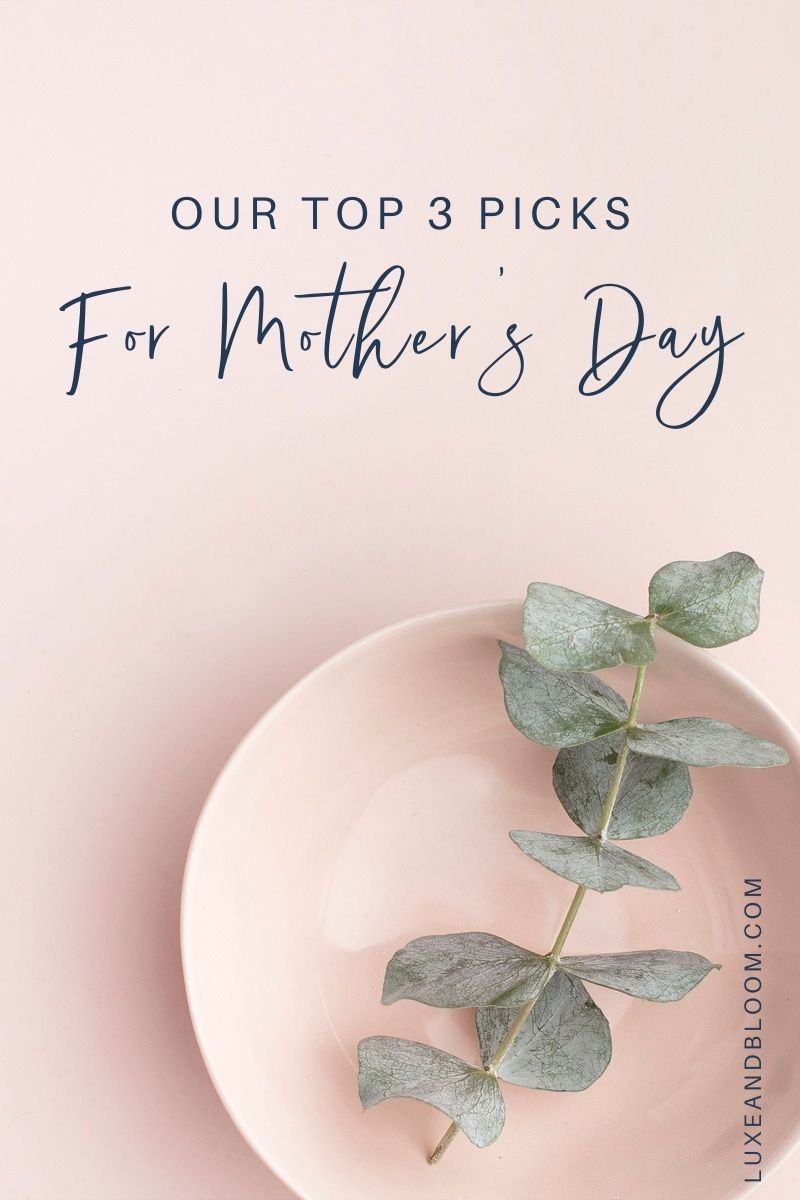 Mother's Day is a pretty big deal around here. Aside from the holiday season, it's probably our busiest time, and rightfully so! Moms are always there for us when we need them, and they never stop giving. They deserve to be celebrated and showered with love and appreciation. But, sometimes it can be hard to find the right gift to show her just how much you care. That's why we've put together a list of our top three picks for Mother's Day gifts, 
each one filled with items we know she will love.
We have put together some amazing gift boxes for Mom this year, each one curated with a different type of mom in mind. Whether you're looking for something extravagant or simple, we have the perfect gift for you!
1. First up is our Best Mom Ever Gift Box.
Is your mom always busy taking care of everyone else and never has time for herself? This year, give her the gift of relaxation with our Best Mom Ever Gift Box. It includes everything she needs for a day of pampering, including a Spa Day scented candle, delicious chocolate, a face mask, lotion, and more.
2. Next is our Strong As A Mother Gift Box.
For the moms who are always giving their all, our Strong As A Mother Gift Box is the perfect way to show your appreciation. It includes Our Mom flour sack kitchen towel, our Best Mom candle, some gourmet mint dark chocolate, the cutest "Strong As A Mother", "Tired As A Mother" double-sided mug, and some delicious lavender earl grey tea to go with it!
3. Lastly, we have our Love You A Latte Gift Box.
For the moms who could use a little pick-me-up, our Love You A Latte Gift Box is the perfect way to say I Love You. It includes a caramel coffee body scrub, a sweet treat, and the most luxurious sweet cream body lotion - everything she needs to relax and recharge.
We hope you found this list helpful! No matter whether you pick from one of our curated gifts like the ones above, or if you choose to create your own custom gift box in our create your own section, your mom is sure to appreciate the thought that went into it. So what are you waiting for? Click the button below to start shopping and make this Mother's Day one she'll never forget!
Luxe & Bloom is a luxury gifting company that specializes in curated gift boxes for all occasions. Visit our website to shop our collection of Mother's Day gift boxes today. Thank you for choosing to shop small & Gift Gorgeously!
Contact Us:
If you have any questions or comments, please feel free to contact us at hello@luxeandbloom.com. We would love to hear from you! Thank you for reading!