Our Top 3 Valentine's Day Gifts For Your Galentine: Why You Should Get a Gift for Your Bestie on Valentines Day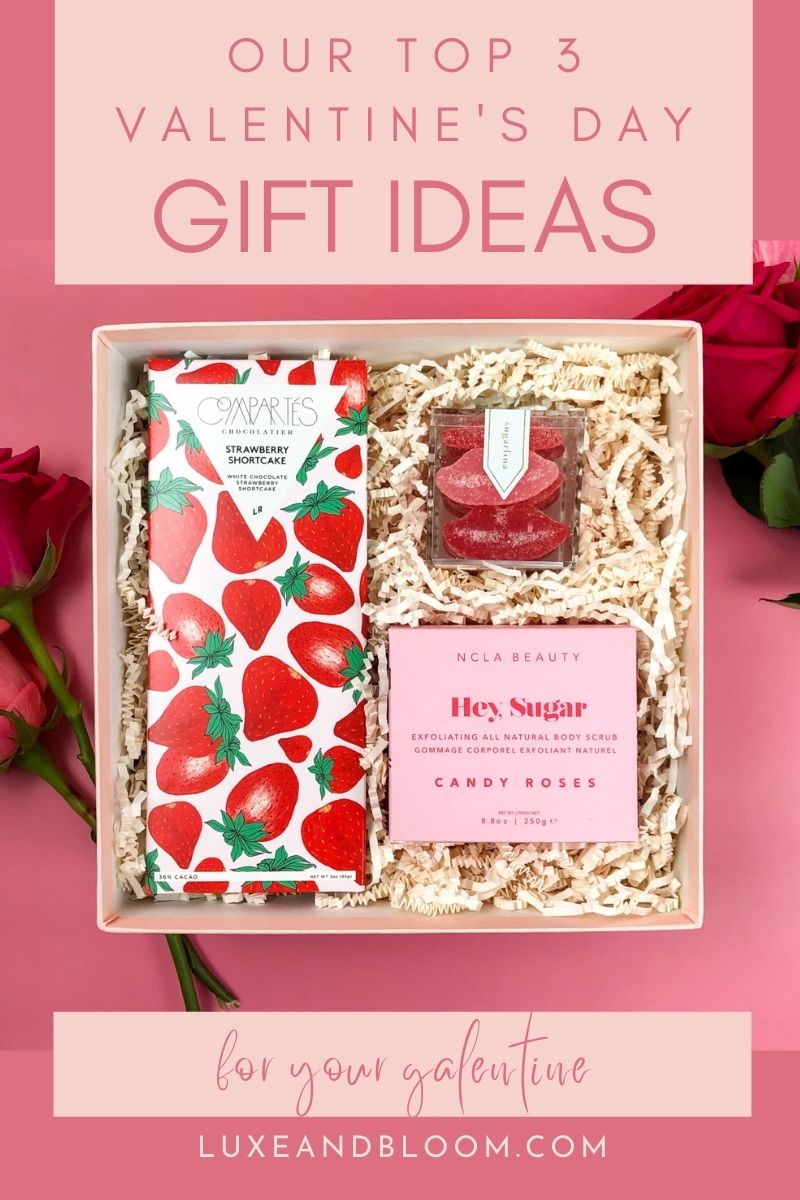 Valentine's Day is a time to celebrate love, but it doesn't just have to be romantic. Whether it's your mom, sister, daughter, or bestie - it's the perfect time to send some love and show appreciation for that gal in life who has been there through thick and thin. What better way to show your appreciation for your bestie than by getting her a special Galentine's Day gift box? Gift boxes make the perfect present for any occasion, and we have one for every woman on your list! In this blog post, we will take a look at three of our favorite Valentine's Day gift boxes and why you should get one for your Galentine!
We have a wide selection of curated gift boxes for Valentine's Day, but here are our top three picks. Gift boxes make the perfect gift because they're guaranteed to please anyone no matter what their interests are! We also offer Custom Gift Boxes that let you build your own gift, so you can find one that fits your galentine's style perfectly! We take all of the guess work out of gifting and wrap and ship everything directly to her door - no searching up and down isles or waiting in line. Gift boxes make the perfect Valentine's Day present!
1. Our first pick for a Valentine's Day Gift Box is the Love You A Latte Gift Box. Just like your morning cup of Joe, this gift warms the soul! This box comes with all sorts of goodies that are perfect for showing your love! It includes FHF Sweet Cream Body Milk Lotion, Sugarfina Iced Vanilla Latte Bears, and FHF Triple Shot Caramel Coffee Body Polish Scrub. If you're looking for a gift that will show your galentine you love her - almost as much as coffee, this is the Gift Box for you!


2. Our second pick for a Valentine's Day Gift Box is the You're My Person Gift Box. This box is perfect for celebrating "Your Person" - the one who has always been there and the one you know you can always count on - whoever that may be. If your bestie means everything to you, this is the perfect Gift Box to show her how much you care!




3. Our third and final pick for a Valentine's Day Gift Box is the Hey Sugar Gift Box. This sweet box is perfect for any occasion, but it's especially fitting for Valentine's Day! It comes with a bottle of Sugarfina Sugar Lips Gummies, a Compartés Strawberry Shortcake Chocolate bar, and NCLA's all natural Hey Sugar Candy Roses Body Scrub. If you want to celebrate your friendship with your bestie in style, this Gift Box will do just that!
So what are you waiting for? Send that lovely lady in you life some love! We hope you enjoyed this blog post on Valentine's Day Gift Boxes. Click the button below to start shopping for more gift ideas and inspiration!