3 Reasons Why The Off Season Is the Best Time To Send Client Gifts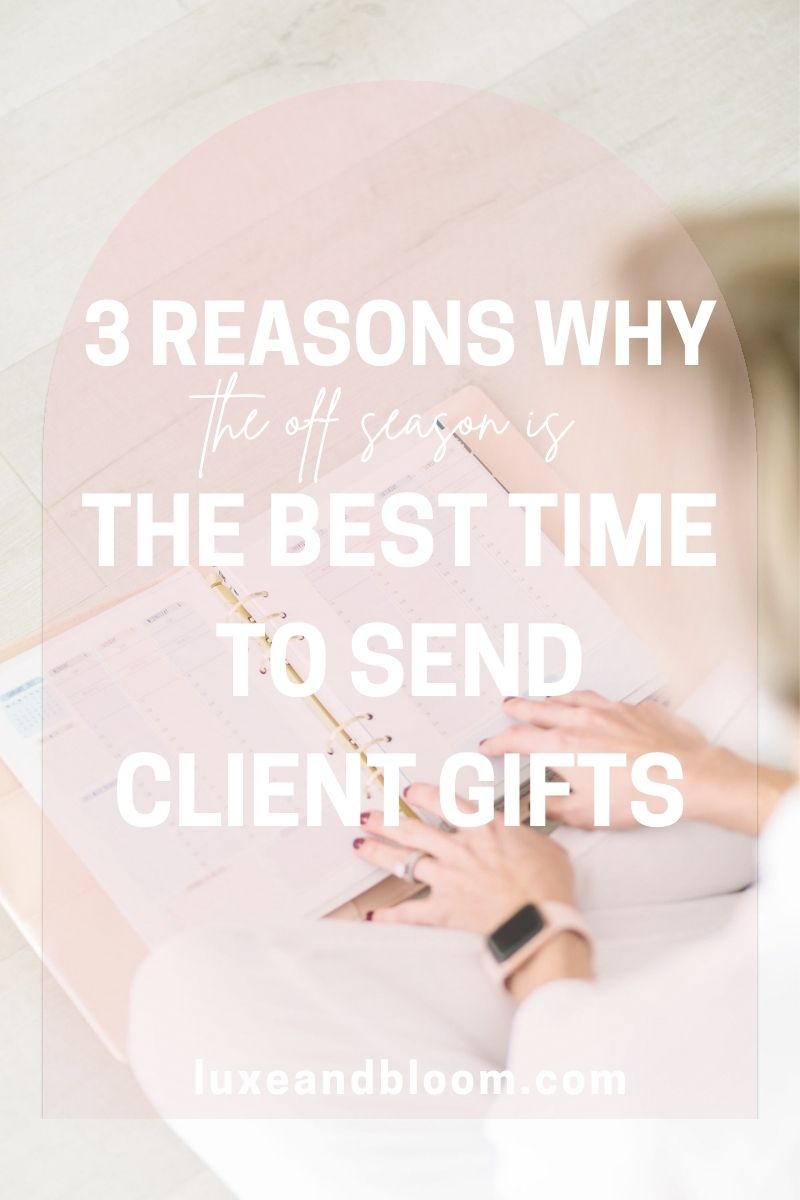 The holiday season is a time of giving, and many businesses like to show their appreciation to their clients and employees by sending them gifts. A gift sent to your employees can help motivate and inspire your team. People want to work where they feel valued.
As we've talked about in previous blog posts, we all know that client gifts help keep your business top of mind year round. They build long, lasting relationships, and keep clients talking about you to friends and family to help create new referrals. Overall, a well thought out gifting strategy is extremely important for any business. While the popular time to send Client Gifts is during the Holidays, the truth is that the best time to send client gifts is actually in the off season - specifically, in January through April. Here are three reasons why:
1) Client gifts will stand out more this time of year. Clients will not be receiving other gifts this time of year. It's less competitive. During the holiday season, everyone is sending gifts, so your gift may get lost in the shuffle.
2) Client gifts that are unexpected are always appreciated. The clients will not be receiving other gifts this time of year and they won't be expecting it. This will leave more of a lasting impression, make them feel more valued, and really wow them!
3) The gifting process is less rushed and more organized this time of year. The holiday season is a busy time of year for everyone, especially so for businesses! This can lead to rushed and less organized gifting. Client gifts that are sent in the off season will be more thoughtful.
The bottom line is that sending client gifts in the off season is a great way to show your appreciation and stand out from the competition. If you're looking for an easy, cost-effective way to show your clients some love, then January through April is the time to do it! Contact us today to learn more about our Client Gift Boxes. 
We hope you enjoyed this blog post! If you're interested in learning more about Client & Corporate Gifts, contact us today at hello@luxeandbloom.com!