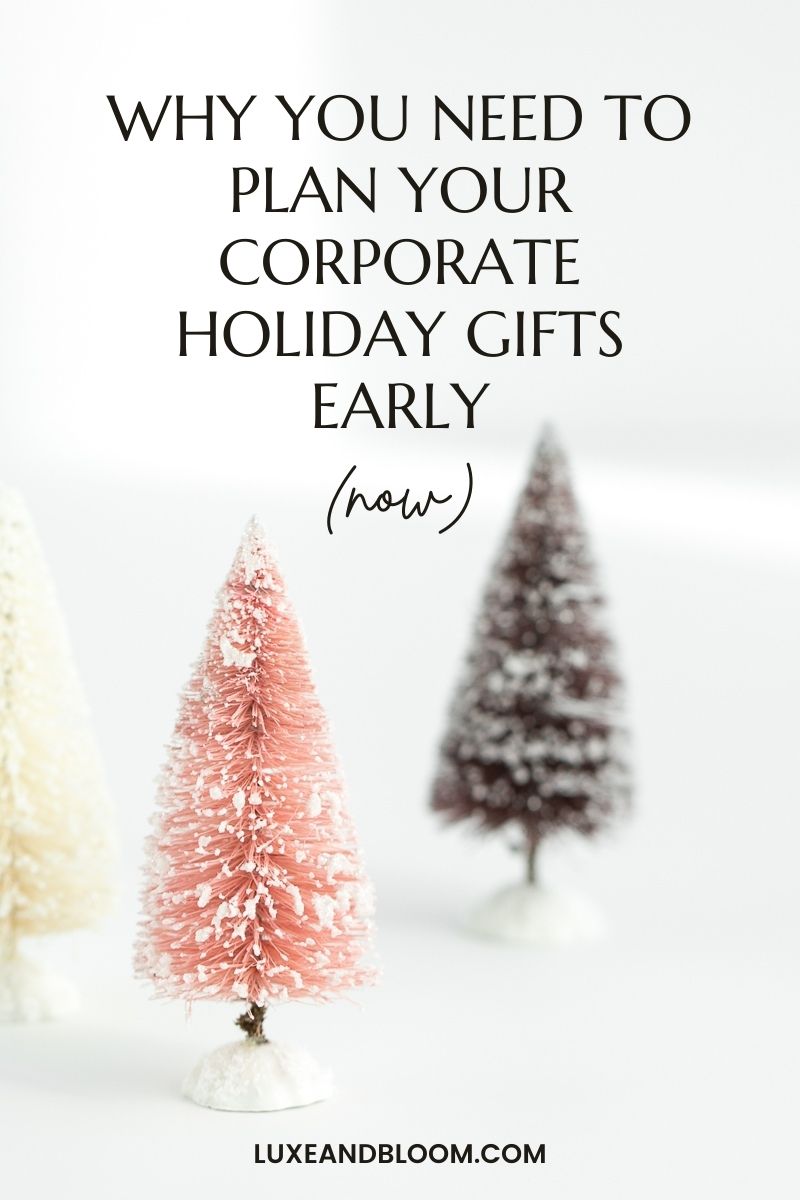 It's the time of year where we start to think about what to give our employees. Do you have a plan in place?
It's hard to think about the holidays when you're knee deep in business. But if you don't get started early, you'll be scrambling come December. If you're like many CEOs or small business owners who are juggling tight deadlines with other day-to-day responsibilities then there may never seem enough hours in the day! As most people know, this can be one of the more stressful aspects of running an organization as it becomes increasingly difficult every year to find the perfect gift. You want your gifts to be thoughtful, appreciated, and memorable for all the right reasons. The holiday season is coming up fast and a little planning will go a long way. 
AVOID PRODUCT SHORTAGES.
It is necessary to take into account that product shortages are inevitable. This year should be no exception with shipping carriers already predicting delays. This is why it is crucial to plan ahead and preorder your corporate holiday gifts! Our product vendors begin selling out of holiday gift items early in the season, so it's important to place orders early to ensure that you are not limited on choices. 
SAVE YOURSELF THE HEADACHE OF PLANNING LAST MINUTE.
We all know that the holiday season is a joyous time, but it can also be stressful. You have to buy gifts for your family and friends, plan out parties and events at work or with friends - not to mention gift wrapping! So why not start planning now? Planning ahead will save you time later in the year when everyone has their hands full with other responsibilities. It will help you stay on budget and it will give you the most options by shopping early. Give yourself more than enough time to think about what would make a good gift so that you don't end up buying something last minute because of pressure from looming deadlines. 
AVOID SHIPPING DELAYS. 
The holidays are understandably a peak shipping time. With shipping carriers already predicting delays, it is crucial to plan ahead.
By ordering early, you ensure your gifts will be delivered on time. Not to mention, you won't have to worry about the cost of expedited shipping.
READY TO START PLANNING?
We would be happy to take this task off of your plate. We'll take care of everything. Just send us an email at hello@luxeandbloom.com and we will walk you through the entire process step by step!