Our Top 5 Client Gifts for Business Coaches: Rewards That Encourage and Motivate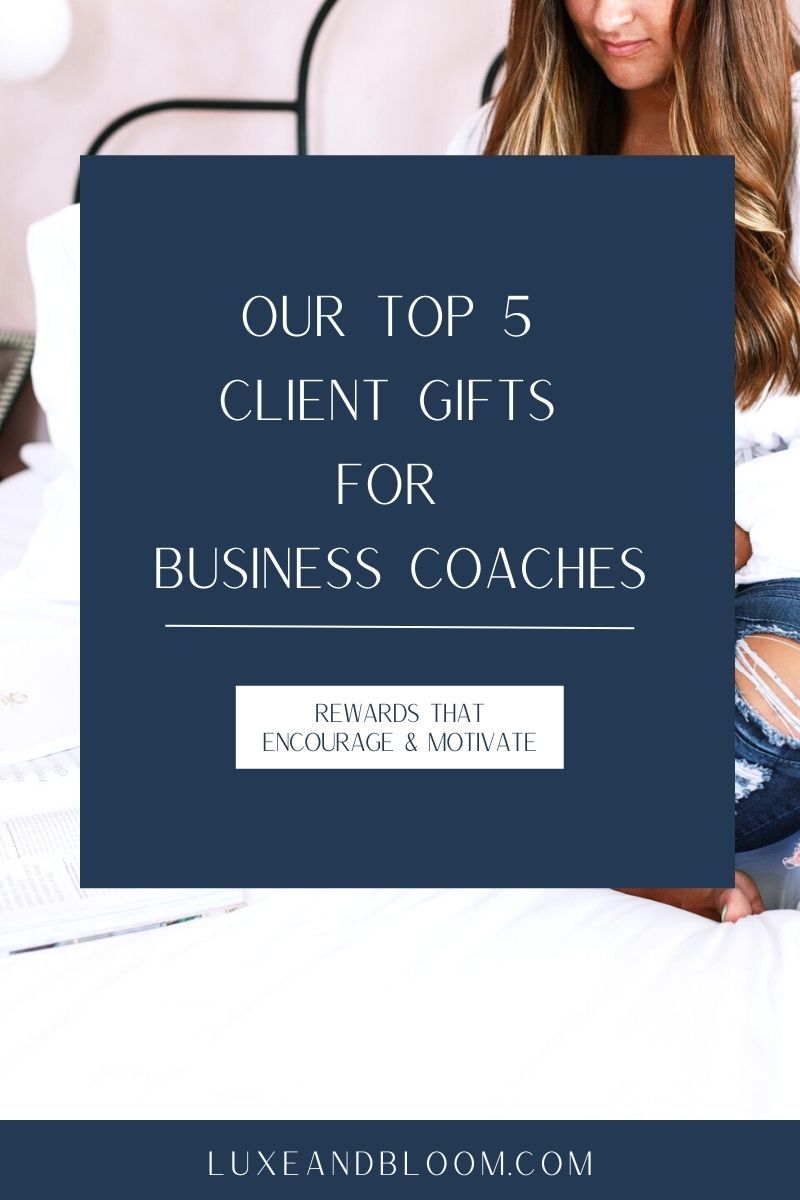 As a business coach, you work hard to help your clients achieve their goals. You help them clarify the vision of their business, and what they need to do to drive change and get to where they want to be. It's important to find ways to reward and motivate them, and client gifts are the perfect way to do that! As we've discussed in previous blog posts, a well designed client gift makes your clients feel appreciated and valued, and will leave them raving about your business to family and friends. 
Curated gift boxes are a great way to show your clients how much you appreciate their business. They can be filled with anything from gourmet food to luxurious spa items. The beautiful packaging and the hand written note that comes with each box will truly make your gift stand out and leave a lasting impression. There are endless possibilities when it comes to choosing the right client gift, but we've compiled a list of our top five gifts for business coaches. These boxes are sure to encourage and motivate your clients to transform and scale their businesses!
1. Our first gift box is the Garden Party Gift Box.
This box is perfect for helping your clients set and achieve their goals. It includes a gorgeous floral notebook with gold foil details from Rifle Paper Co., a beautiful felt tip pen set from Sugar Paper, our best-selling Capri Blue Volcano candle in a sleek black jar, and a damask rose dark chocolate bar from The Chocolatier. This gift box is perfect for clients who are working on setting new goals or achieving existing ones.
2. Next, we have our Cheers Gift Box.
Your client has worked hard to achieve their goals, and it's important to recognize and celebrate that. This best selling gift box is filled with items that are perfect for toasting to all of their hard work and the success that is sure to come! With a gourmet Aprés chocolate bar from Ritual Chocolate, a stunning mercury glass candle to set the mood, and adorable Cheers matches to go with it, this gift box is a mood-boosting experience. And what's a celebration without a little bubbly? Treat your client to some delicious Sugarfina Champagne Bubbles candy to make their day even sweeter! Send her our Cheers gift box and let the celebrations begin!
3.The You Got This Gift Box is the perfect mix of productivity and relaxation.
It includes a Trust The Timing Notebook (a great reminder that God's timing is always perfect), and a beautiful You Got This pen set for jotting down their big dreams and goals. The gourmet teas are a delicious and relaxing way to unwind, and we added chocolate drizzle caramel popcorn because every occasion deserves a sweet treat. Finally, the eucalyptus bath truffle is a luxurious and pampering way to show them that they deserve some me-time. This gift box is sure to encourage and motivate anyone who receives it! It's perfect for clients who are starting a new business, taking on a big project, or working towards an important goal, and is a great way to show your support and encourage them as they embark on their new journey!
4. For the client who loves to be pampered, we have the Joyful Retreat Gift Box.
This curated box includes indulgent shea butter hand cream, a gourmet coffee chocolate bar, and a luxurious body wash infused body buffer. It's the perfect way to show your clients that you appreciate their business and want them to relax and rejuvenate.
5. Last but not least, we have the build your own gift box option!
A custom gift box is a great option for business coaches who want to personalize their client gifts. You can choose from a variety of different gift items and select items that you know they will love. It's a great way to show how much you appreciate them and their business.
We hope you enjoyed this blog post on the top five client gifts for business coaches. No matter which gift you choose, these gifts are sure to encourage and motivate your clients, and help you build a stronger relationship with them. What client gift will you give today?
If you're looking for more gift ideas, be sure to check out our website. We have a wide selection of gift boxes that are perfect for any occasion. If you have any questions, please feel free to contact us at hello@luxeandbloom.com. We would be happy to help you elevate your client gift experience and select the perfect gift for your business!