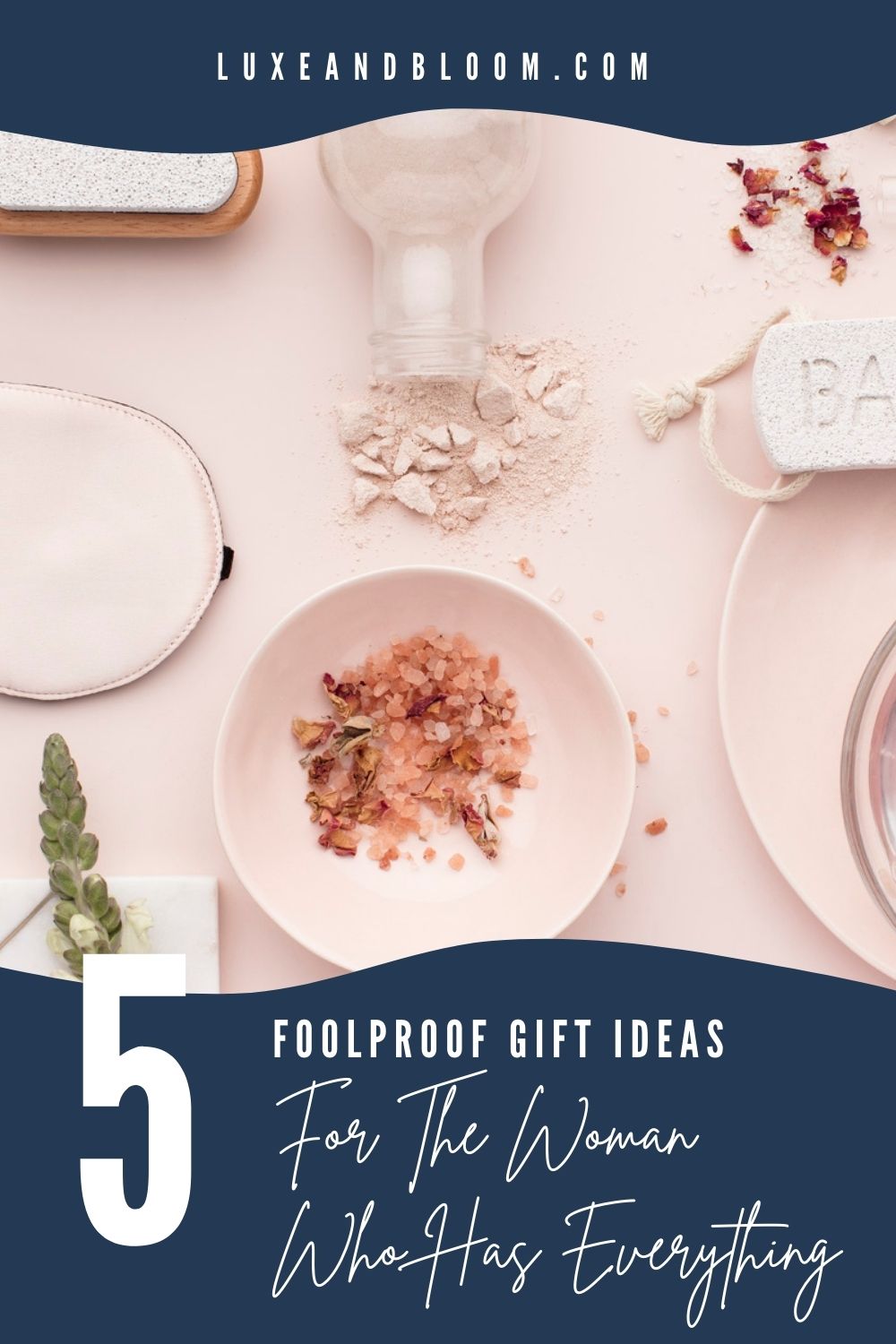 We get it - there are just some people that are hard to buy for.
Do you know someone who seems to have everything, so picking out the perfect gift seems like a monumental task?
Or how about the woman who tells you that they simply don't want anything...as sweet as that is, it's not at all helpful.
We have 5 sure-fire gift ideas that are guaranteed to please just about anyone!
1. A gift that will start her mornings off right.
Perhaps you could send her something to make her morning routine a little more joyful. A peaceful morning sets the tone for the rest of the day. 
2. A gift that encourages her to take time for self care.
Chances are she goes and does for everyone but herself. Get her a gift that encourages her to take some me time & will make her feel pampered and loved. 
3. A gift that she can use.
Whether she spends her days at the office, or at home with the kids, she'll definitely appreciate a gift that she can use. How about a fun notebook or journal that she can use to write down her thoughts & ideas? (Grocery lists and to-do lists are always much more fun when they're pretty.)
4. A gift that tastes good.
Does she have a sweet tooth? You can never go wrong with chocolate. 9 out of 10 people love chocolate... and the 10th person is lying. 
4. A gift that transports her.
Send her a gift that will make her feel as though she's on vacation, even if she can't get away for the real thing.